In Oscar history, many fine actresses were never given Academy Awards for best actress. A few were eventually given other awards for their contributions to film.
Irene Dunne (1898-1990)
No Hollywood actress of her time, except possibly, Barbara Stanwyck, was as multitalented as Irene Dunne. This versatility can be seen in the five types of movies for which she was nominated as the best actress: Cimarron (1931 – western); Theodora Goes Wild (1936 – screwball comedy); The Awful Truth (1937 – romantic comedy); Love Affair (1938 – romantic drama); and I Remember Mama (1948 – family drama). The last movie, arguably, features her best performance.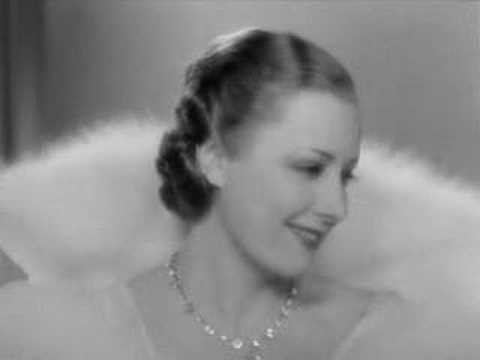 In addition, Dunne, who had a strong musical background and started her career in stage musicals, displayed a beautiful singing voice in many of her films. These include all her Oscar-nominated roles (except for Cimarron) as well as in the musicals Roberta (1935) and Showboat (1936).
The actress made her last movie in 1952 and, except for occasional television appearances, devoted the majority of her "retirement" time to civic and charitable causes. Despite a successful Hollywood career, Irene Dunne never even received a lifetime or honorary Oscar.
Rosalind Russell (1907-1976)
In a nearly 40 year career, the talented Russell ran the acting gamut from comedy-dramas (The Women, 1939), to screwball comedies (His Girl Friday, 1940) to bio-pics (Sister Kenny, 1946) to musicals (Auntie Mame, 1958, and Gypsy, 1962) to enjoyable family fluff pieces (The Trouble with Angels, 1966).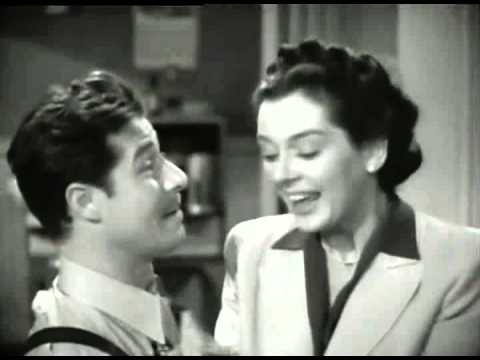 During this time, Russell was nominated as best actress four times for My Sister Eileen (1942), Sister Kenny, Mourning Becomes Electra (1949), and Auntie Mame without a win. She was also nominated as best supporting actress for Picnic (1955), but refused the nomination, despite being considered the favorite to win it.
The Academy did present Rosalind Russell with the Jean Hersholt Humanitarian Award in 1973 for her work with various charities.
Carole Lombard ( 1908-1942)
Lombard began her movie career appearing in bit parts in the 1920s. Given bigger roles in early talkies, such as 1932's A Man of Her Own (co-starring future husband Clark Gable), the young actress proved to be a capable dramatic actress. However, it was the screwball comedy Twentieth Century (1934), with John Barrymore, that made her a top Hollywood star.
Carole followed Twentieth Century with a string of successful comedies: Hands Across the Table (1935); the following year with My Man Godfrey (her only Oscar-nominated role); Nothing Sacred (1937); and Mr. and Mrs. Smith (1941). Interspersed were good dramatic performances as In Name Only (1939) and Vigil in the Night (1940).
In 1942, shortly after completing the World War II satire To Be or Not to Be, Carole Lombard died in an airplane crash while returning from hosting a war bond rally in her native Indiana. The American Film Institute ranks her 23rd on its list of the greatest American female screen legends.
Jean Harlow (1911-1937)
Harlow came to Hollywood as a runaway teenager in the late 1920s and was soon given bit parts, mainly as "eye candy," in comedy silent shorts and early "talkies." Her big break came in the epic World War I film, Hell's Angels (1930). This film was followed quickly by her role as one of James Cagney's lady friends in The Public Enemy (1931).
Featured parts in Platinum Blonde (1931), Red-Headed Woman (1932), Bombshell (1933), and as Wallace Beery's brassy, trophy wife in Dinner at Eight (1933) quickly made Harlow Hollywood's first true "sex symbol," a title that she would later hate, working hard to be more than that.
Harlow, gave strong dramatic performances, co-starring with Clark Gable, in Red Dust (1932), Hold Your Man (1933), and China Seas (1935). She was also memorable in two 1936 movies, playing the misunderstood secretary in the comedy-drama Wife vs. Secretary, and as the fiancée of Spencer Tracy in the screwball comedy, Libeled Lady.
In 1937, while filming was being completed on Saratoga, the young actress was hospitalized for uremic poisoning and died a short time later. Like her successor, Marilyn Monroe, there was more to Jean Harlow's acting than sensuous looks and mannerisms.
Deborah Kerr (1921-2007)
Ms. Kerr is the hard-luck champion among actresses, having been nominated the most times (six) for the best actress Oscar without a win. Her nominations were for Edward, My Son (1949), From Here to Eternity (1953), The King and I (1956), Heaven Knows, Mr. Allison (1957), Separate Tables (1958), and The Sundowners (1960).
Among her other fine performances were Black Narcissus (1947), Tea and Sympathy (1956), The Night of the Iguana (1964), and The Chalk Garden (also 1964). Kerr did receive an Honor Award from the Academy in 1994 that summed up her career: "An artist of impeccable grace and beauty, a dedicated actress whose motion picture career has always stood for perfection, discipline and elegance."
Lauren

 

Bacall (1924-2014 )
Bacall began her acting career playing sultry young women in movies such as To Have and To Have Not (1944) and The Big Sleep (1946) both of which co-starred her future first husband, Humphrey Bogart. She later went on to act in such notable comedies as How to Marry a Millionaire (1953) and Designing Woman (1957) and in dramas such as Written on the Wind (1956) and Harper (1966).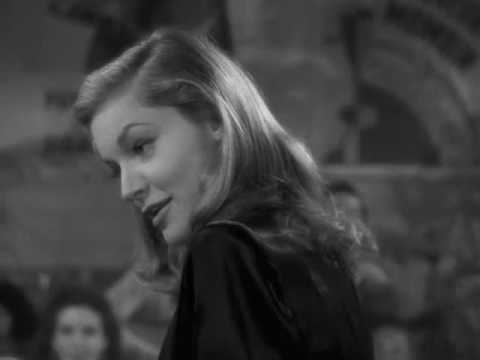 One of Bacall's best later efforts was in The Shootist (1976) as the landlady who develops empathy toward her boarder, a dying gunfighter played by John Wayne.
In a long career, she has only received one Oscar nomination, that being for best-supporting actress in The Mirror Has Two Faces (1996) for which she was the pre-ceremony favorite. Bacall has won many other awards, including two Golden Globes and two Tonys, the latter for her work on Broadway in Applause (1970) and Woman of the Year (1981).
Marilyn Monroe (1926-1962)
Unfortunately, Monroe is often remembered today as a not very bright and tormented super sex symbol. This is unfortunate because it diminishes the fact that she was a well-read, intelligent actress who did have more than physical skills. She is best remembered for her comedy roles in such well-received films as The Prince and the Showgirl (1957) and Some Like It Hot (1959), but she was also capable of giving fine dramatic performances. Among her best were Niagara (1953), Bus Stop (1956), and her final film, The Misfits (1961).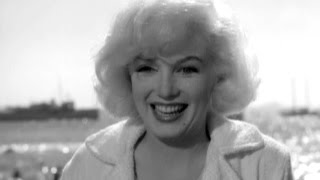 She was never nominated by the Academy for an Oscar or honored in any way by them, in part because of her unpredictable work habits and untimely death. She did receive a Golden Globe for her work in Some Like It Hot.